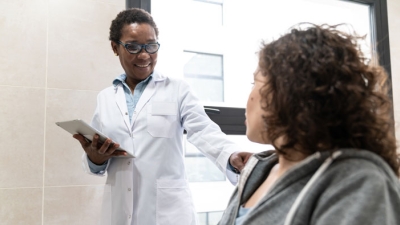 Looking for a Specialist? Inova Medical Group Specialty Care Has One for You.
Inova's expert board-certified physicians represent a broad range of complex medical subspecialties, offering the highest level of patient care. Our specialty care physicians are dedicated to providing patients with coordinated care and seamless access to our world-class health services and Inova facilities.
Communication between you, your primary care doctor and your specialist is an important consideration when choosing providers that can assure the best outcome for your healthcare.
Keep in Touch with MyChart
Our goal is to keep you informed whenever you have a question or concern. Your Inova care team is available to answer your questions 24 hours a day, 7 days a week through our online patient portal, MyChart.
Signing up for MyChart in your doctor's office is easy, or just download our MyChart app for your smart phone or tablet. Use MyChart to request your medication refills, view your lab results, and request appointments. You can also call our offices directly or send a message through MyChart or regular mail. We work diligently to ensure the coordination of your care across the continuum and our specialists will return you to your primary care physician for continued routine treatment.
Download the MyChart App