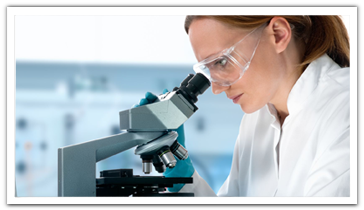 Inova's commitment to research and innovation focuses on bringing new treatments to the patient's bedside safely and quickly, advancing clinical innovation in Northern Virginia and beyond. 

All Inova Categorical Internal Medicine residents will have a mandatory requirement to participate in research or scholarly activity during the course of their residency. 

The goals of the research curriculum are:
Development of new knowledge in the area of clinical research and evidence-based medicine
Be able to discuss principles of clinical research study design and protocol development to understand how clinical research is undertaken
Understand medical literature, be able to critically appraise medical studies, and learn to evaluate research findings
Examine ethical and regulatory issues in conducting research involving human subjects
Develop habits of inquiry as a continuing professional responsibility
Upon entering the residency program, each resident will be paired up with a research mentor in their area of interest, either in community, hospital or critical care medicine and sub-specialty medicine. 

Prior to graduation from the Inova IM program, every resident must show evidence of having engaged in either a research project or a scholarly activity. This evidence can be in the form of an accepted or published abstract or manuscript, or a presentation in oral or poster format at a national or regional level meeting of a medical society or medical conference. Residents will be supported with funds and time to cover the cost to attend the conference.
Learn more about the exciting research taking place at Inova, including: