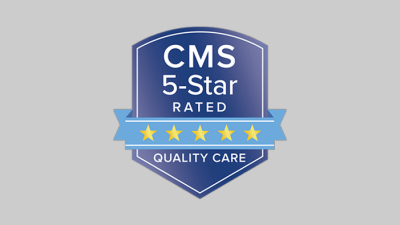 5 out of 5 stars
Inova Alexandria Hospital has been rated 5 out of 5 stars (the best possible rating) in the most recent Centers for Medicare & Medicaid Services (CMS) Five-Star Quality report.
Inova is the only health system in the country comprised of more than 3 hospitals where all are 5 star rated.
CMS, the top health agency of the federal government, created the Five-Star Quality Rating System as an evidence-based evaluation reflecting a hospital's standard of care. The rating system is based on quality measurements that have real meaning for patient health and well-being, including safety, timeliness and effectiveness of care.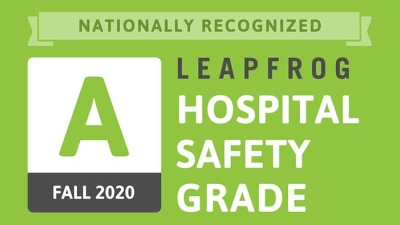 "Straight A's" in Hospital Safety
In November 2020, Inova Alexandria Hospital was again awarded an "A" from The Leapfrog Group's Hospital Safety Grade, marking straight "A's" for the fifth consecutive grading period. This designation recognizes our efforts in protecting patients from harm and meeting the highest safety standards in the United States.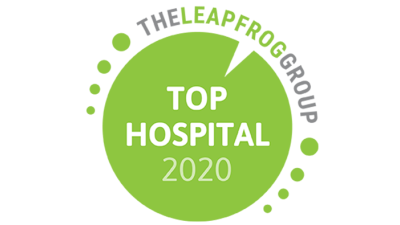 National Award for Quality
Also in November 2020, highlighting our nationally recognized achievements in patient safety and quality, Inova Alexandria Hospital was again named a Top General Hospital by The Leapfrog Group for the second year in a row.
Performance across many areas of hospital care is considered in establishing the qualifications for the award, including infection rates, maternity care, and the hospital's capacity to prevent medication errors. The rigorous standards are defined in each year's Top Hospital Methodology.