U.S. News & World Report: Among the Best in Washington, DC Area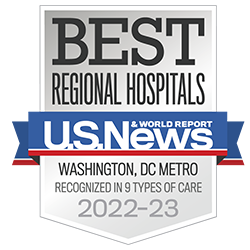 For the 2022–2023 awards year, Inova Alexandria Hospital has earned the distinction of #5 Best Hospital in the Washington, DC metropolitan region, and the #10 Best Hospital in the state of Virginia.
High Performing in Clinical and Surgical Areas
U.S. News & World Report also has ranked Inova Alexandria Hospital as "High Performing" for the following specialty areas or procedures:
Chronic Obstructive Pulmonary Disease (COPD)
Diabetes
Heart Attack
Heart Failure
Kidney Failure
Knee Replacement
Orthopedics
Pneumonia
Stroke
About U.S. News "Best Hospitals" rankings
The annual U.S. News Best Hospitals rankings help patients and their doctors make informed decisions about where to receive care. Nearly 5,000 medical centers nationwide were evaluated in 13 specialties and 20 procedures and conditions.
"Straight A's" for Hospital Safety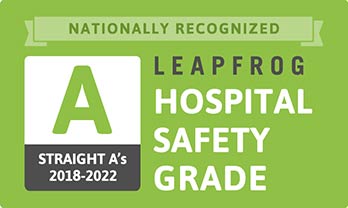 Inova Alexandria Hospital has received an "A" Leapfrog Hospital Safety Grade for Fall 2022, marking straight "A's" since 2018. This designation recognizes our efforts in protecting patients from harm and meeting the highest safety standards in the United States.
The Leapfrog Group is a national organization committed to improving the healthcare quality and safety for consumers and purchasers. Leapfrog Hospital Safety Grade uses 30 measures of publicly available hospital safety data to assign grades to more than 2,700 U.S. acute-care hospitals twice per year. It is peer reviewed, fully transparent and free to the public.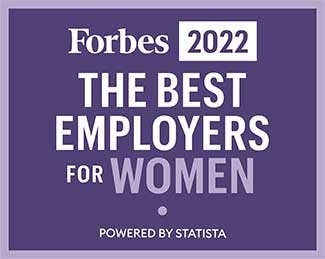 Inova is proud to be the only healthcare system in the Washington, DC region to have been named to the Forbes list of Best Employers for Women 2022.
This recognition is testament to Inova's unwavering support of our female workforce and our commitment to creating a diverse and inclusive work environment.
To compile this prestigious roster, roughly 50,000 U.S. based employees were surveyed — more than 30,000 of which were women — at companies with at least 1,000 employees.