Inova Fairfax Hospital, Inova Women's Hospital, Inova L.J. Murphy Children's Hospital, and Inova Heart and Vascular Institute are consistently ranked among the country's finest hospitals and care providers for excellence and innovation.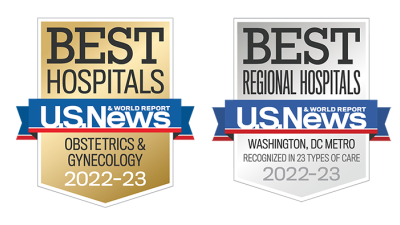 #1 Hospital in DC and Virginia; Top 10 in the Nation for Obstetrics and Gynecology
U.S. News & World Report has again ranked Inova Fairfax Hospital #1 in the Washington, DC metro area, as well as #1 in the state of Virginia.
Nationally Ranked in Obstetrics and Gynecology
Inova Fairfax Hospital has been ranked in the top 10 hospitals in the nation for obstetrics and gynecology by U.S. News & World Report. This ranking recognizes Inova's excellence in outcomes, comprehensive services and patient satisfaction ratings for gynecologic care, gynecologic surgeries for benign and cancerous conditions, and maternity care offerings. We have also been rated as high performing for ovarian cancer surgery and uterine cancer surgery, putting us in the top 10% of all rated hospitals for these surgeries.
Among the Best in the Nation for Neonatology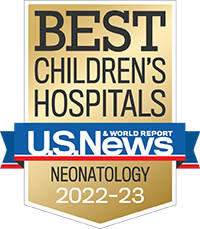 Inova L.J. Murphy Children's Hospital, located on the Inova Fairfax Medical Campus, has been named one of the Top 50 Hospitals in the United States for neonatology care by U.S. News and World Report.
The U.S. News team generates annual hospital rankings by evaluating data on nearly 5,000 hospitals. Being nationally ranked in a specialty means that a hospital must excel in caring for the sickest, most medically complex patients.
High Performing in Clinical and Surgical Areas
U.S. News & World Report also has ranked Inova Fairfax Hospital as "High Performing" for the following specialty areas or procedures:
Abdominal Aortic Aneurysm (AAA) Repair
Aortic Valve Surgery
Back Surgery (Spinal Fusion)
Cardiology/Heart Surgery
Chronic Obstructive Pulmonary Disease (COPD)
Colon Cancer Surgery
Diabetes/Endocrinology

Gastroenterology & GI Surgery
Gynecology
Heart Attack
Heart Bypass Surgery
Heart Failure
Hip Fracture
Kidney Failure
Lung Cancer Surgery

Neurology/Neurosurgery
Ovarian Cancer Surgery
Pneumonia
Pulmonology & Lung Surgery
Stroke
Transcatheter Aortic Valve Replacement (TAVR)
Uterine Cancer Surgery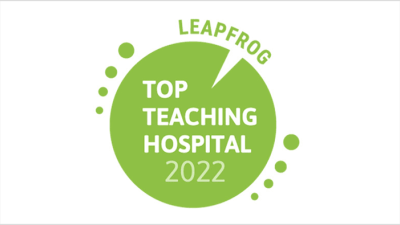 National Award for Quality
Highlighting our nationally recognized achievements in patient safety and quality, Inova Fairfax Hospital has been named a Top Teaching Hospital by The Leapfrog Group for 2022.
Performance across many areas of hospital care is considered in establishing the qualifications for the award, including infection rates, maternity care, and the hospital's capacity to prevent medication errors. The rigorous standards are defined in each year's Top Hospital Methodology.
"Straight A's" for Hospital Safety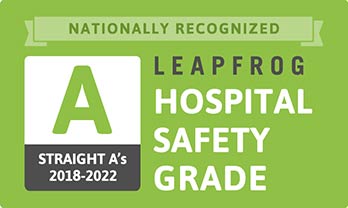 Inova Fairfax Hospital received an "A" Leapfrog Hospital Safety Grade for Fall 2022, marking straight "A's" since 2018. This designation recognizes our efforts in protecting patients from harm and meeting the highest safety standards in the United States.
The Leapfrog Group is a national organization committed to improving the healthcare quality and safety for consumers and purchasers. Leapfrog Hospital Safety Grade uses 30 measures of publicly available hospital safety data to assign grades to more than 2,700 U.S. acute-care hospitals twice per year. It is peer reviewed, fully transparent and free to the public.