Inova Mount Vernon Hospital has again been rated 5 out of 5 stars (the best possible rating) in the most recent Centers for Medicare & Medicaid Services (CMS) Five-Star Quality report. 
CMS, the top health agency of the federal government, created the Five-Star Quality Rating System as an evidence-based evaluation reflecting a hospital's standard of care. The rating system is based on quality measurements that have real meaning for patient health and well-being, including safety, timeliness and effectiveness of care.
Learn More
American Nurses Credentialing Center (ANCC) Magnet Status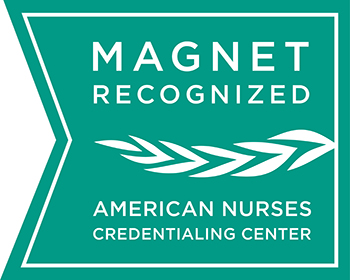 Inova Mount Vernon Hospital is designated as a Magnet® hospital by the American Nurses Credentialing Center (ANCC). Magnet status is considered the highest organizational honor awarded for nursing excellence.
In addition to receiving its Magnet designation, Inova Mount Vernon Hospital also achieved six "exemplars" for top performance in the following categories:
Nursing satisfaction
Infection prevention for central line-associated bloodstream infection (CLABSI)
Infection prevention for catheter-associated urinary tract infection (CAUTI)
Care coordination
Patient satisfaction for responsiveness
Patient satisfaction for careful listening
Examplars are nationally recognized best practice models. 
"Straight A's" for Hospital Safety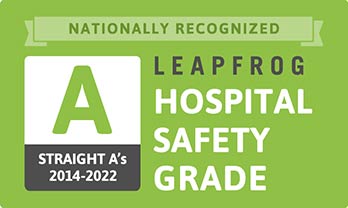 Inova Mount Vernon Hospital received an "A" Leapfrog Hospital Safety Grade for Spring 2022. We have earned this distinction every year since 2014. This designation recognizes our efforts in protecting patients from harm and meeting the highest safety standards in the United States.
The Leapfrog Group is a national organization committed to improving the healthcare quality and safety for consumers and purchasers. Leapfrog Hospital Safety Grade uses 30 measures of publicly available hospital safety data to assign grades to more than 2,700 U.S. acute-care hospitals twice per year. It is peer reviewed, fully transparent and free to the public.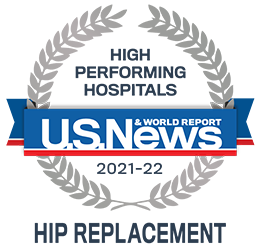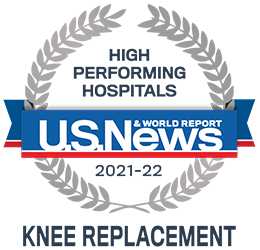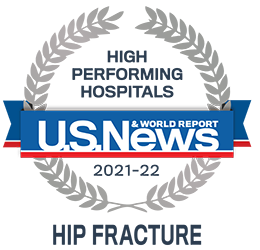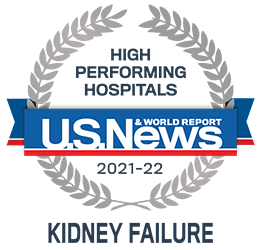 U.S. News & World Report
Inova Mount Vernon Hospital continues to be recognized as one of the country's high performing hospitals by U.S. News & World Report. In the 2021-2022 Best Hospital ratings, the hospital ranked significantly better than the national average in four procedures and conditions:
Hip Fracture Treatment
Hip Replacement
Kidney Failure Treatment
Knee Replacement
The annual U.S. News Best Hospitals rankings help patients and their doctors make informed decisions about where to receive care. More than 4,750 medical centers nationwide were evaluated in 15 specialties and 17 procedures and conditions. "High performing" is the ultimate rating U.S. News gives in each category, based on a number of care-related indicators.