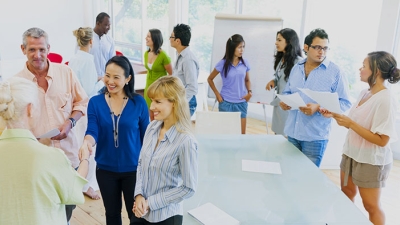 A World-Class Benefit for Your Employees
On-site health clinics located at the workplace are quickly becoming the option of choice for savvy Northern Virginia organizations seeking to control spiraling healthcare costs.
Developed and staffed by Inova's knowledgeable and experienced professionals, an on-site health center offers your employees the ease of convenient, no-wait appointments to deal with life's everyday aches and ailments. No longer do employees need to lose precious hours of work time traveling to a doctor's office. Your employees will love the convenience and continuity of on-site care. And your organization will benefit from the tailored, cost-effective program Inova creates just for your needs.