With lifestyle modifications and medications, heart failure can be managed. Our team works closely with each patient and their family to design treatment plans that maximize the quality and quantity of life.
We provide medical therapy and management to optimize the benefits of heart failure medication including remote home-based monitoring, specialized testing, and advanced surgical interventions. When conventional medications are not enough, we offer a breadth of investigational medications and devices. Patients in more advanced heart failure may require intravenous medication, an implantable mechanical heart pump (ventricular assist device), or a heart transplant.
Heart transplant patients benefit from our in-depth knowledge as one of the most experienced transplant teams in the Washington, DC region. We performed the area's first heart transplant in 1986 and currently perform 35- 40heart transplants each year for end-stage heart disease patients.
Testing/Treatments for Advanced Heart Failure May Include:
Specialized Testing
Cardiopulmonary Stress Test | Exercise Echocardiogram
A cardiopulmonary stress test evaluates the functional capacity level in patients with severe cardiac conditions and provides an integrated measurement involving the pulmonary, cardiovascular, and skeletal muscle systems. Most testing uses some form of breath measurement to provide insight into oxygen uptake during exercise, though other protocols may be used based on the patient's condition and diagnosis. Testing uses either a bicycle or a treadmill.
Specialized Medications
Inotropes infusions at Home
Inotropic infusions (heart pump medication) help advanced heart failure patients' hearts pump more efficiently while they await heart transplant or mechanical circulatory support. It can also help patients spend their remaining days in greater comfort.
Implantable Devices
Biventricular Pacemaker
A biventricular pacemaker corrects ventricles that don't contract at the same time, making heart failure worse. It paces both ventricles at the same time to increase the amount of blood pumped by the heart. This treatment is called cardiac resynchronization therapy (CRT).
---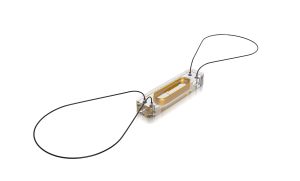 CardioMEMS™ HF System
The state-of-the-art CardioMEMS™ device is a permanent, paperclip-sized sensor implanted in the pulmonary artery using a minimally-invasive, catheter-based outpatient procedure. It detects changes that our physicians remotely monitor, allowing for prompt medical intervention and medication adjustments that help reduce urgent hospital admissions related to heart failure. (Photo courtesy of St. Judes Medical Inc.)
---
Implantable Cardioverter Defibrillator
These devices detect abnormal heart rhythms and deliver a jolt of electricity to return your heartbeat to a normal rhythm.
---
Ventricular Assist Device (VAD/LVAD)
These surgically implanted mechanical pumps increase the cardiac output of one or both of the heart's ventricles to increase blood per minute pumped by the heart.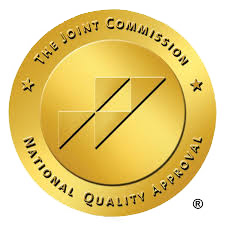 IHVI is a leader in developing and using VAD/LVAD for patients living with end-stage heart failure. Our program remains one of the busiest in the Mid-Atlantic and has consistently earned The Joint Commission's Advanced Certification for exemplary quality care and service.
Learn more
Heart Transplantation
Heart Transplantation
A heart transplant is a surgery to remove the diseased heart from a person and replace it with a healthy one from an organ donor.
Generally, patients considered for a heart transplant have already tried other treatments and may have been hospitalized more than once for heart failure. Heart failure is considered "end-stage" when other treatments (such as medicine, implanted devices or surgery) have failed to relieve symptoms.
Research
Investigational Therapies for Advanced Heart Failure
Inova stays on the cutting edge of new methods to treat advanced heart failure.