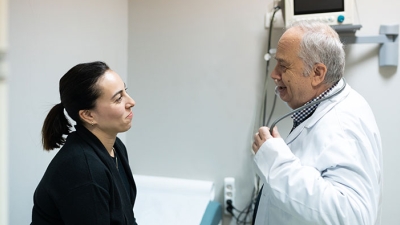 Congenital Heart Disease Program
We Treat Newborns to Adults.
Inova's Congenital Heart Disease Program started in 1994 as one of the country's first programs to care for congenital heart disease patients. Today, our team of highly specialized physicians continues to care for patients in every stage of congenital heart disease. We offer the only program in Northern Virginia with continuity of care for infants, kids, and newly-diagnosed adults or those treated in childhood.