COVID-19 Impact on Delivery
Inova is safely leading the way to bring your little one, or ones, into this world. We are fully prepared for the current COVID-19 pandemic and continue to implement all infection prevention and control measures established by the Centers for Disease Control and Prevention (CDC) and state/local health agencies to provide the safest care environment.
Inova Loudoun Hospital is the premier hospital in Loudoun County for childbirth services. Expectant mothers choose us for our commitment to clinical excellence, birthing options and specialized care for all moms and babies, including those with high-risk pregnancies.
We offer moms-to-be varying birth settings and the option of working with a certified nurse midwife (CNM) or obstetrician (OB-GYN). Whether you choose to deliver in our brand new North Tower or in our home-like Natural Birth Center, our team of board-certified OB-GYNs, CNMs, perinatologists, neonatologists, anesthesiologists, nurses and lactation consultants will joyfully provide the best possible care for you and your baby.
Take a Virtual Tour
Private Postpartum Care Suite
Private Postpartum Care Suite
Labor and Delivery Soaking Tub
Private Labor and Delivery Suite
NICU Family Transition Room
Private NICU Room
NICU Pod
Perinatal Care Certification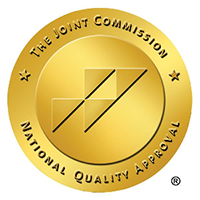 Our hospital has earned The Joint Commission's Gold Seal of Approval® for Perinatal Care Certification. We are thrilled to be one of only 64 hospitals currently certified nationwide – and, the only hospital certified in Virginia, Maryland and Washington, DC.
Pursuing voluntary certification by The Joint Commission reaffirms that our hospital is a national leader in mother-baby care. It reflects our team's unwavering commitment to continuously review and improve key aspects of our perinatal programs that can affect the quality and safety of your care.
You can rest assured knowing that you and your baby will receive the best possible care at Inova Loudoun Hospital.