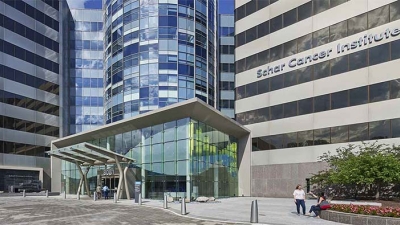 Inova Thoracic Oncology Program
The Inova Thoracic Oncology Program at the Inova Schar Cancer Institute specializes in diagnosing and treating cancer of the chest including the lungs esophagus mediastinum and chest wall. Our thoracic experts are able to diagnose and treat these types of cancer through surgery, radiation, chemotherapy and immunotherapy.
Our multidisciplinary care team includes the highly trained thoracic specialists including board-certified medical oncologists, thoracic surgeons, interventional pulmonologists and radiation oncologists. This care team, along with a dedicated nurse navigator, will work together to create a customized treatment plan just for you to ensure the best outcome. Treatment for thoracic cancer includes using the latest innovative technology supported by scientific research. All of your care will happen at the same location to ensure you have a convenient and seamless patient experience. Since we believe in treating the whole person, each patient has access to a Life with Cancer® support team that will help provide counseling and support along the way.