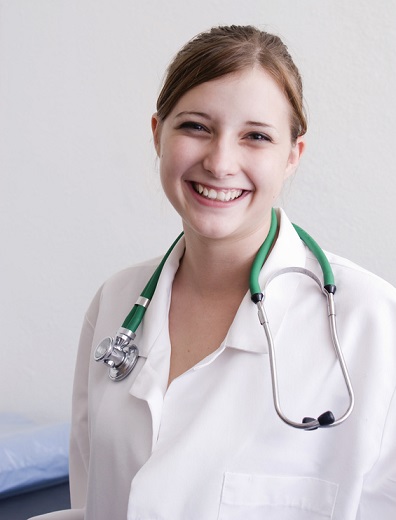 Inova Fairfax Medical Campus has implemented the Vizient/American Association of Colleges of Nursing Nurse Residency Program™ (NRP). This gold standard, evidence-based program is offered in addition to the specialty fellowship classes Inova already provides new graduate nurses during clinical orientation.
The NRP is a one-year support structure designed to transition new nurses into distinguished, professional and safe nursing practice in context of our Inova Care Delivery Model. Large cohorts of new graduates begin each quarter and participate in 12 monthly interactive seminars that provide smaller unit groups the opportunity to explore reflective practice, clinical reasoning, communication strategies and leadership development. Residents also complete an evidence-based practice (EBP) project using the Johns Hopkins EBP Program Implementation Model already in place at Inova. The NRP program employs valid and reliable tools including the Casey-Fink Survey, to measure resident confidence, competence, acclimation and more at varied intervals during residency and the subsequent two years of employment.
It is the dynamic in the small specialty groups within the larger cohorts that really make the difference in a successful experience for our new graduate colleagues.  These small groups are facilitated by clinical nurses across the campus who volunteered for training with the Professional Practice and Patient Experience teams. Facilitators commit to one year with their group and a monthly check-in meeting. Within these small groups, facilitator's help residents apply broad concepts to the specialty area, form relationships and learn team-based evidence based practice implementation to improve clinical practice.