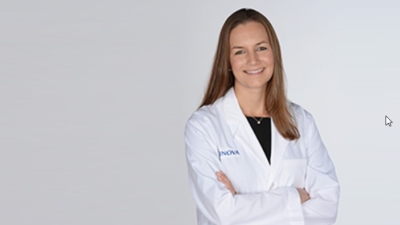 Now Offering Telemedicine Visits
To protect the health and safety of our patients and team members, we now offer telemedicine visits.
Call 703-970-6427 for a virtual visit with Dr. Melissa Womble rather than an in-person appointment.
Sports Psychology
Providing the Mental Skills to Reach Your Athletic Potential
Inova Sports Medicine offers sport psychology services to athletes, teams and coaches at all levels. Whether you are dealing with pressure, performance anxiety, mental blocks, loss of confidence, or simply looking for that extra "edge," Dr. Melissa Womble and our team of experts provide mental skills training to help you achieve consistent, optimal performance and reach your full athletic potential.
Reasons to Consult a Sports Psychologist
Have trouble staying focused during competition
Lack confidence during practice or games
Perform well in practice, but not in games
Experience performance anxiety
Feel less confident, less motivated, or more anxious after an injury
Want to improve your communication with coaches, athletes, or teammates
Are feeling burnt out from your sport
Are looking for a competitive edge