The Inova Molecular Tumor Board at the Inova Schar Cancer Institute includes highly specialized oncologists and other physician specialists, researchers and genetic counselors.
---
Board Leaders/Members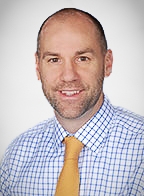 Sheridan Director, Molecular Tumor Board and Co-Director of the Gastrointestinal Cancer Program
Dr. Cannon is the clinical director and moderator of the weekly molecular tumor board at Inova, which matches patients with targeted therapies based on molecular diagnostics. He is very interested in national cooperative group clinical trials and is a member of the NRG colorectal and non-colorectal clinical trials committee. He is the site principal investigator for multiple clinical trials in immunotherapy.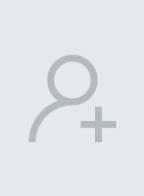 J. Milburn Jessup, MD
Scientific Director, Precision Cancer Care Program
J. Milburn Jessup, MD was an active academic surgical oncologist who practiced for 25 years at multiple institutions that included University of Texas MD Anderson Cancer Center, Beth Israel Deaconess Hospital, University of Pittsburgh Medical Center and Georgetown University Medical Center.
He became chief of the diagnostics evaluation branch in the Cancer Diagnosis Program of the National Cancer Institute in 2006 to facilitate the transition of discovery-based markers into in vitro diagnostics that are used in clinical trials. He also managed several agreements for cancer-directed informatics technology development as well as technology development programs in South Africa and the Philippines.
In January 2016 Dr. Jessup joined Inova Schar Cancer Institute as scientific director of the Inova Precision Cancer Care Program to develop the infrastructure for Inova Molecular Tumor Board. He feels strongly that is is important that genomic and proteomic information be used to improve the survival and quality of life of each patient with cancer.
Additional Board Members
Jeanny B. Aragon-Ching, MD (medical oncologist)
Thomas P. Conrads, PhD (molecular profiling expert)
Raymond Cuevo, MD (medical oncologist)
Tiffani A. DeMarco, MS, CGC (genetic counselor)
William Ershler, MD (medical oncologist)
Ramaswamy Iyer, PhD, FACMG (director, Clinical Molecular Genetics and Biobanking, ITMI)
Sekwon Jang, MD (medical oncologist)
Sarah L. Ruppert, MS, CGC (genetic counselor)
N-of-One, Inc. (molecular curators)
---
Support to the Board
Moin Ahmad (manager, ITMI lab)
Darah Curran, LCSW, Life with Cancer® (social worker)
Laura Knopp (program coordinator, Inova Molecular Tumor Board)